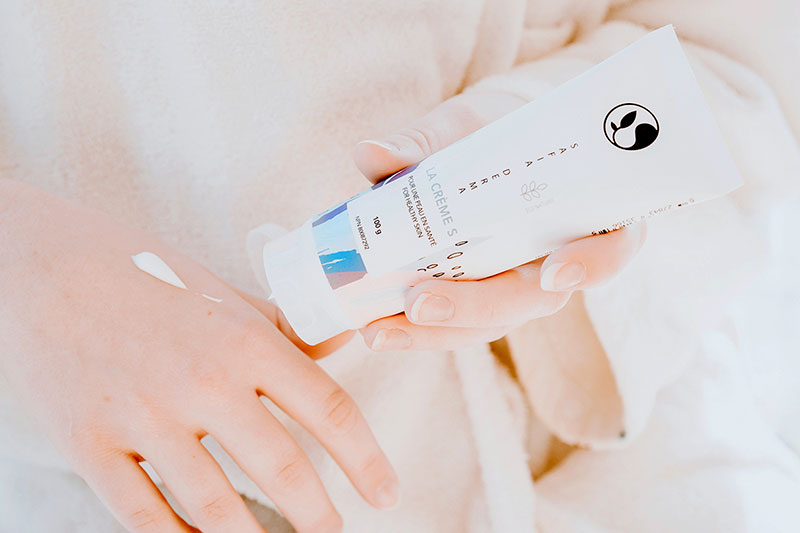 The new GEM Cream
The face is the most exposed part of the body. Several factors promote dryness and dehydration of the skin, such as pollution and bad weather. Safia Derma has chosen ionized silver, an ingredient known for its antiviral and antifungal properties to eliminate harmful effects on the skin. Once the skin is free of bacteria, the silver works by targeting wrinkles and blemishes. Ionized silver helps regulate skin flora and provide antibacterial and anti-inflammatory properties. Silica completes the work by nourishing the skin. It maintains collagen, hydrates and thus helps maintain cell renewal. Silica protects the skin against oxidation, which makes it an essential active in anti-aging care.
La Crème S™ from Safia Derma™
Perfect for all skin types, apply La crème S™ from Safia Derma™ in the morning and evening, on the face and/or body, for an amazing skin so smooth and clear.
Safia Derma™ La Crème S™ nourishes and regenerate your skin beautifully. Our cream is suitable for both body and face. It is an excellent complement to Viva Bath™ as it contributes to prolong the work of regeneration undertaken by the bath.
Benefits of La Crème S ™
• Paise the itching;
• Soothes skin irritation;
• Protects against chapping;
• Protects against roughnesses;
• Protect your skin against skin cracks;
• Moisturizes and nourishes your skin in depth (especially if used in combination with Viva Bath™);
• Tightens your skin;
Health Canada certification
La Crème S™ Safia Derma™ is fully co-natural and has obtained its Health Canada certification #NPN80087292.
Sale