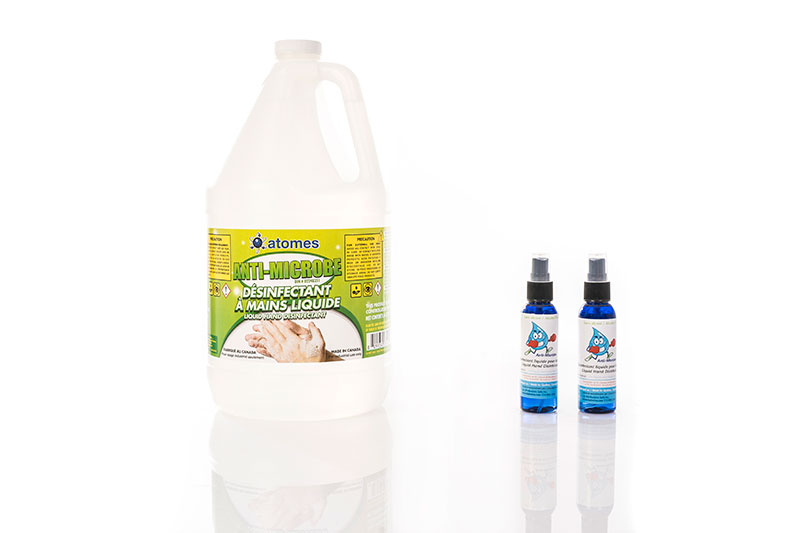 Safia Derma™ Disinfectant
There's a reason Safia Derma ™ Anti-Microbial Liquid Hand Sanitizer is so popular.
Our anti-microbe hand sanitizer is ALCOHOL FREE and the benzalkonium chloride¹ ² used in our product is known to be more effective in killing bacteria than the alcohol used in regular sanitizers. Plus, it's proven to be less irritating.We know your hands only deserve the best treatment.
The days of alcohol-based hand sanitizers are over. Not only is AM Liquid Hand Sanitizer proven effective, it helps keep hands hydrated.
Try Safia Derma ™ Anti-Microbe AM today; you will like its difference!
Le temps des assainisseurs pour mains à base d'alcool est terminé. Non seulement le désinfectant liquide pour les mains AM a prouvé son efficacité, mais il contribue à maintenir l'hydratation les mains.
Essayez l'Anti-microbe AM de Safia Derma™ aujourd'hui; vous aimerez sa différence!
References
1. Bacteria Killers: Alcohol vs. Non-Alcohol Sanitizers,J1614, Jason X. Tuermer-Lee, California State Science Fair, 2014.
2. Testing a New Alcohol‐Free Hand Sanitizer to Combat Infection, David L. Dyer, Kenneth B. Gerenratch, Peter S. Wadhams, Aorn Journal; The Official Voice of Perioperative Nursing, August 1998